Educational forest trail »Mrtvice reke Mure«
The Learning Forest Trail "The Dead of the Mura River" is a path that leads between the dead sleeves of the Mura River, where we can best be convinced of a diverse and rich life in the flood world near Mura. This is a 2.5 km long marked forestry track along the dead of the Mura River, designed by Veržei biologist Božena Kosi, Dane Katalinic and Cvetka Ivančič.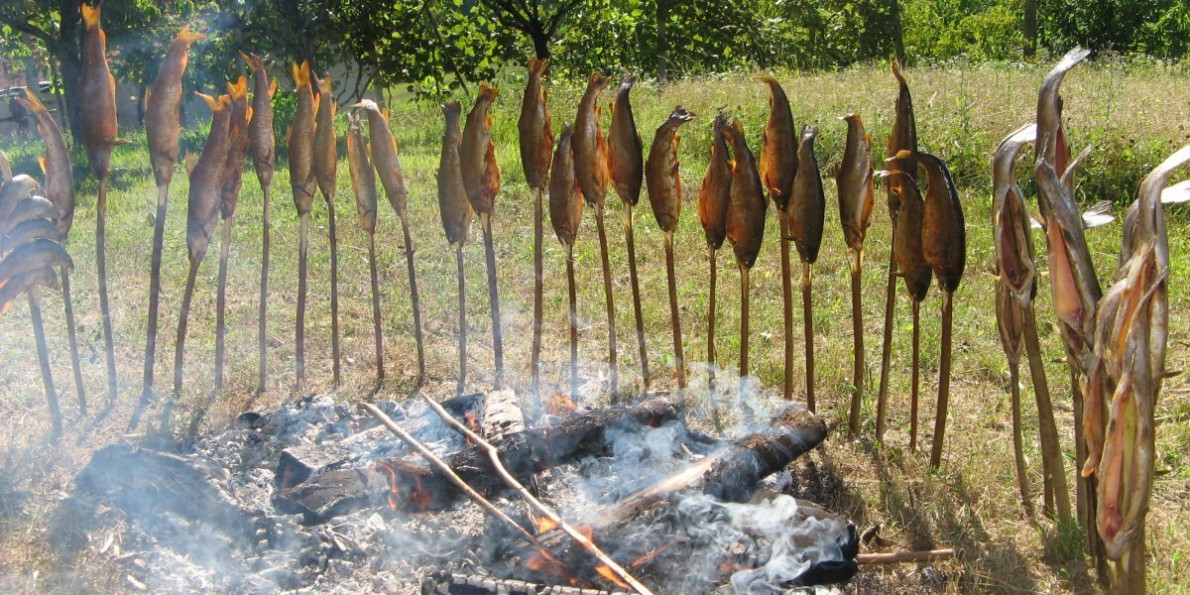 Her guardian is Franc Kosi, who also leads students and teachers, laymen and professionals, and explains the ecology of the said Loka, presents the plant and animal species of Loka and the lives of people along the Mura.
The path begins on the east side of the railway line and ends along the Brod across the Mura, which leads to the island of Love in Ižakovci and the Museum of "Büjro" there. Along the way, 35 tree and shrub (domestic and non -native) species are marked with inscriptions.
not far from the route, in the parish noise, also grow two trees of exceptional dimensions that are listed on the list of natural values: Black popol (populus nigra) is a natural value of national importance, while the bond or long -pipeline is a natural (Ulmus Leavis) value of local importance.
Along the educational path is also the standing of the planted Canadian black walnut (Juglans Nigra), planted in 1935 by the students of the Veržej Elementary School. In addition to the trees of soft and hard -working arches, we also learn about the vegetation of a flood meadow with a protected narrow -insured daffodil (Narcissus Poeticus L.) and soft pulmonary pneumonia (Pulmonaria Molissima), and in logs with plants in undergrowth and also rare species, Tornica (Omphalodes Scorpioides (Haenke) Schrad.) And narrow -classes (Carex Strigosa Huds).
Unfortunately, there are more and more invasive foreign native plants in the logs, e.g. Glands (Impatiens Glandulifera) and Japanese jersey (Reneutria Japonica Houtt.) That extract homemade vegetation in a river arch.
Contact for Society Learning Forest Trail - the Dead of the Mura Veržej River:
Society The Learning Forest Trail - the Dead of the Mura Veržej River
Tel: (02) 588 13 59