dr. Fran Kovačič
Memorial room (also located in the premises of the Cultural Center) and the bust of dr. Fran Kovacic, this was erected by the verses on the centenary of the birth of the Grand Company (1967)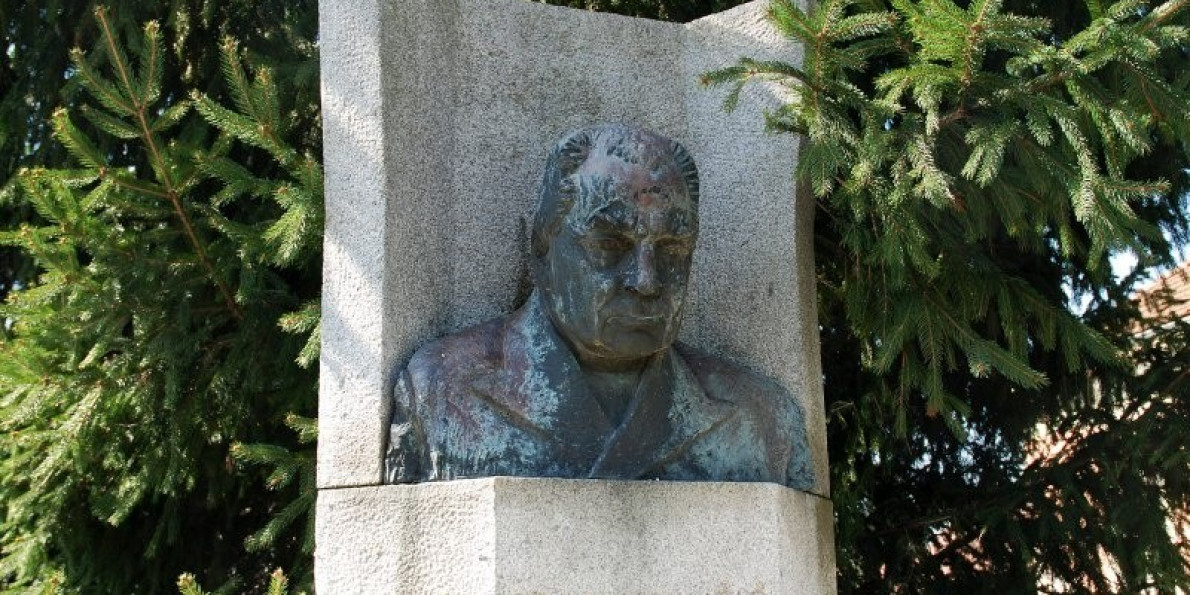 attended in Varazdin and , Theology in Zagreb and Maribor. In the priest he was dedicated 1894 at . He served from August to the end of 1894 as and by May 11, 1895 as a provider at Rome where graduated and Ph.D. Maria Supra Minervam. Then he was an auxiliary priest in Studenice. On October 1, 1897, he got a job as full professor for Philosophy and at Maribor The theological teacher . </sc span>
In addition to the philosophical-theological work, he devoted himself to the study of ; In this function he participated as an expert for within Diplomatic Delegations at
Between 1897 and 1909, he was the editor of theological . As a censor, he evaluated new Catholic devout books as prayer brothers! . Since Prlek , he understood Prekmurje well and supported the publication of Prekmurje books. On September 24, 1937, the Municipality of Maribor was awarded the first Slomšek Award .
On the anniversary of his birth, Kovačič's memorial evenings, a traditional event, held every year in March, take place in Veržej. In the middle of Veržej stands his bust, as well as at the premises of the Slavko Osterc Cultural Society on display his memorial room, for which this society also takes care of this society.
works:
General metaphysics or ontology. Maribor: Ciril's printing house, 1905. Maribor: St. Cirila, 1930 (2nd ed.).
Square Center: Locals and History: With a map of the center of the municipality, with ten paintings in the text and 24 plates. Maribor: Historical Society, 1910.
Slovenian Styria and Prekmurje: Historical Description. Ljubljana: Matica Slovenska, 1926.
Ljutomer: History of the Market and the Cross. Maribor: Historical Society, 1926.
History of the Diocese of Lavantine (1228-1928). At the 700th anniversary of its establishment. Maribor: Lavantine KN. Šk. Ordinaria, 1928.
Criticism or Noetics: The Learning about Cognition. Maribor: St. Cirila, 1930.
Servant of God Anton Martin Slomšek: Prince Lavantinski. Celje: Sv. Mohor, 1934. Buenos Aires: Barag's mission, 1962 (2nd ed.).