Church of Saint Mihael Archangel
Church of St. Michael Archangel was first mentioned in 1545 as a cross -branch of the Cross, although it was much older. Sixty years later, it was burned by the Turks, and then a new wooden church was built in another location around 1617. The current church was completed in 1726, which houses the main altar from the second quarter of the 18th century, and the side two altars from 1884.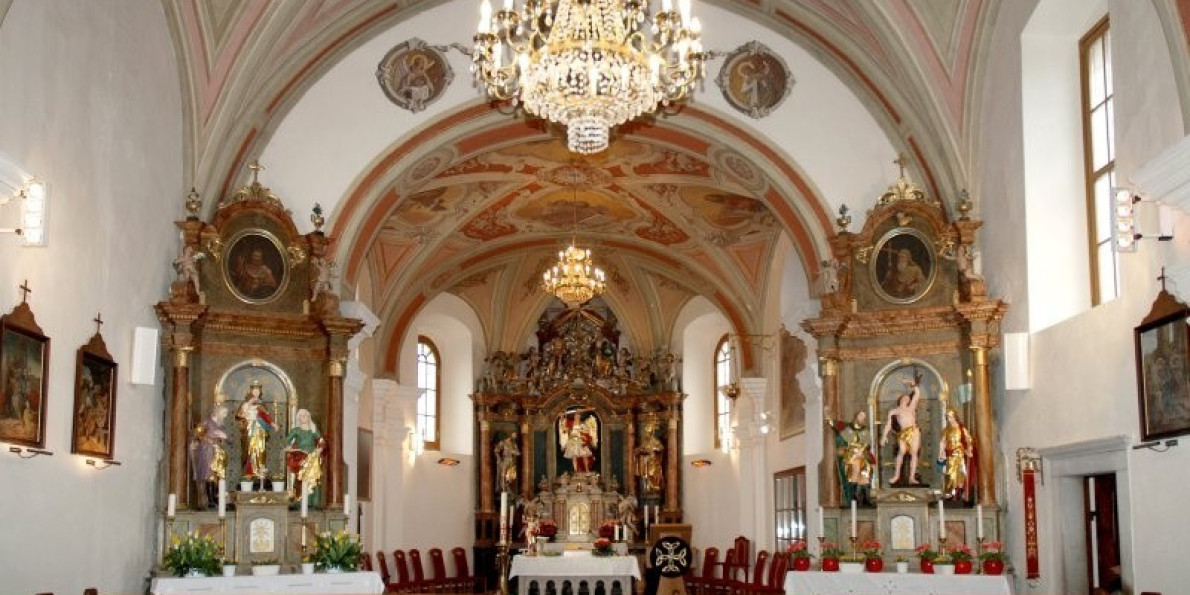 St. Michael Nadangel's Church is a quality baroque architecture that is also important because of the location of the mid -market settlement.
Immediately after the entrance portal from the brushed terrace (1957), step into the cross -vaulted bell (space under the bell tower), from where the stone stairs lead past the window with the famous year to the singing curl. The rectangular stone portal takes us to church only. The ship is covered by a vaulted ceiling, with three pairs of compounds and four sorry, all of which rest on duplicate pilasters with profile capitals. Masonry singing emperor rests on two Tuscan columns and three cross vaults.
The ship passes into the presbytery through the articulated semi -circular arc. The presbytery is vaulted with a pair of compounds and a three -sided finish that rests on the same pilasters as a ship.
The church is 20 m long, 6 m wide and 10 m high.
All interior is adorned with figurally decorative painting, the work of Felix Barazzutti from Graz, from 1884.